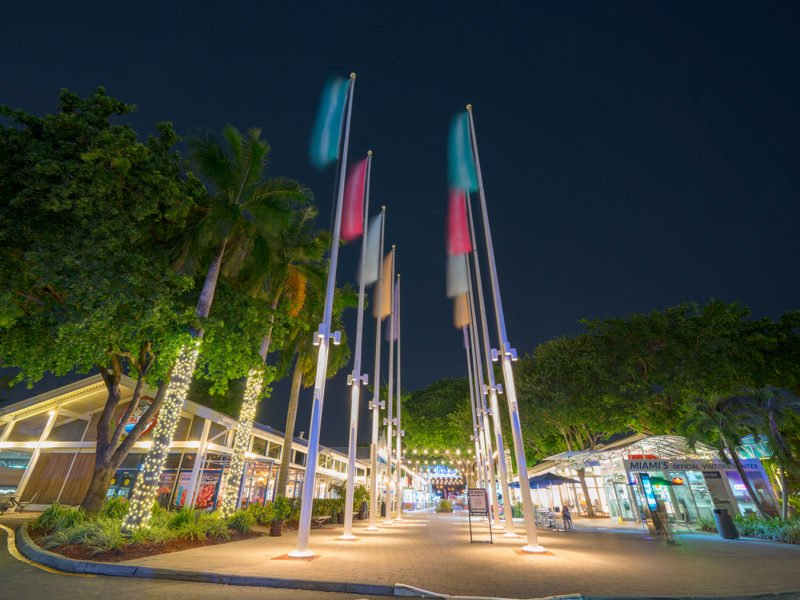 The Bayside market place is one of the most visited and popular tourist attractions of Miami. It was established in 1987 and is considered as one of the oldest markets in downtown Miami. It is a two-story open-air market consisting of more than 150 shops of all types. The Bayside market place is a complete package of shopping and entertainment.
Location
The Bayside Marketplace is located in downtown Miami which is in Florida. The exact address is 401 Biscayne Blvd, Miami, FL 33132, United States. You can also walk to the market using the google map if you are residing near to the Biscayne Bay, Miami.
Opening and closing time of the market
When tourists visit a place they try to cover most of the popular places in the city and shopping is the most important thing for many people. Almost 90 percent of people do shopping when they visit any place. That's why Bayside market place is the most crowded and popular among the tourists. To visit the place tourists must know the visiting time of the place.
There is a specific time to open and close the market. The time of opening the market is
Monday to Thursday 10.00 am-10.00 pm.
Friday to Saturday 10 am.-11.00 pm.
Sunday 11 am.-10 pm.
Bars, restaurants and some other entertainment options may open longer than these routined hours.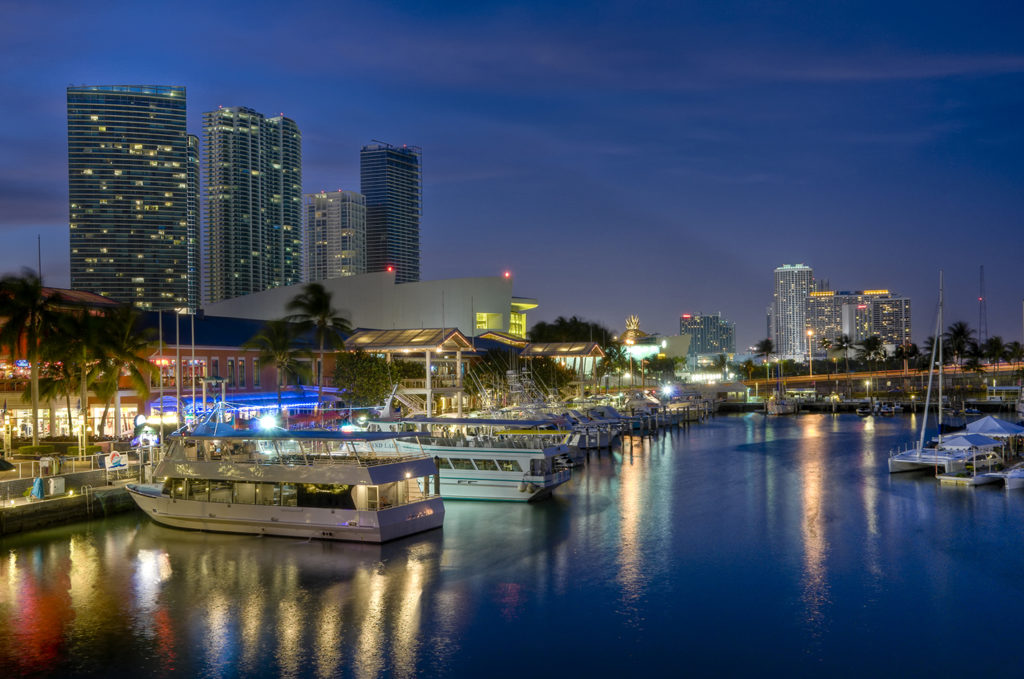 Different shops
The Bayside market place is a place containing a huge number of different types of stores. This place is filled with different brand shops as well as local shops.You will find different boutique shops, gift shops and also shops for buying child accessories. There are different shops selling gifts from where you can buy gifts of different types for your close ones.It is said that you will never return from this place with disappointment. You will find each and every item from branded to nonbranded accessories. In one word you will find each and every item there.
You will also find different salons here. You will also find different spas for relaxation.

Food court and dining
Besides shopping, this place is facilitated with lot of food shops and diners. So, if you want to go shopping for a whole day or half a day, you can take some break and have little but delicious snacks or even heavy food meals.
You will find a wide variety of items in different food shops in the Bayside market place. Different eateries of the Bayside market place are Café Con Leche, Chilis, Hard Rock Café, BrawySeafood and many more. You can find different international and local food items in different shops with a eye dazzling beautiful waterfront sitting.
Additionally, you can also enjoy live music in the bars and restaurants on weekends and evenings.
Entertainment
For entertainment, there is a lot of things to do. In one word you can pass your whole day doing a lot of things along with shopping.
In different bars and restaurants, you will find live music and different types of concerts organized with the local bands of the city. You can also enjoy virtual reality gaming in some specific places.
Marketplace tours
Other than these, you can also do different activities in the Bayside Market Place.
Miami beach sightseeing cruise, millionaire Raw Cruise, speed boat sightseeing tour is some of the famous entertainment options in the Bayside Marketplace. Through these tours, you can explore the Biscayne Bay of Miami beach.
One of the most important things before going there is, you need to book it before going there. Otherwise, you may have to wait for a long time.
From Miami marina you can get a water taxi service and many other things.
Adjacent to the Bayside marketplace is the Bayfront Park which is a very nice place to roam around and have a walk.
Hotels near Bayside Marketplace
If you want to stay near Bayside Marketplace, there are a lot of hotels to stay in. you will find different hotels at different prices and it is a nice place to stay.
On the other hand, you can choose one of the vacation rentals of Miarentals to stay which is not that far from the Bayside Marketplace. It will take a minimum of 16 minutes to reach to the Bayside Marketplace from the south beach Miarentals.
Transportation
In Miami transportation is very easy because of the free Miami trolley. You just need to search for the route in the trolley app.
On the other hand, you can choose a bus or taxi for going there. Taxi is expensive than the bus service. Alternatively, a taxi takes less time than the bus. So choose your transport according to your time and budget but do not miss the visit to the Bayside Marketplace.
Parking facility at Bayside marketplace
When you travel with your personal vehicle, there always remains a strenuous thought of parking. It is the most important feature of the Bayside market place is the facility of parking.
While visiting the place you can park your vehicle managed by the Miami parking authority which is on-street parking. At the nearest place parking, the lowest price is $10 and if you go to a little bit distance it will be as low as $6 to $5. It all depends on the availability and the price varies during different events. If you want to park for 24 hours you will have to pay between $28 to $30 and if you rent garage for a month it will cost you around $110.
You can reserve your parking before arriving at the place. Finally, it can be concluded saying that the Bayside Marketplace is a kid-friendly place where families can spend time doing a lot of things. Most importantly, there are various types of people as it is a tourist places and you must be aware of keeping yourself safe.