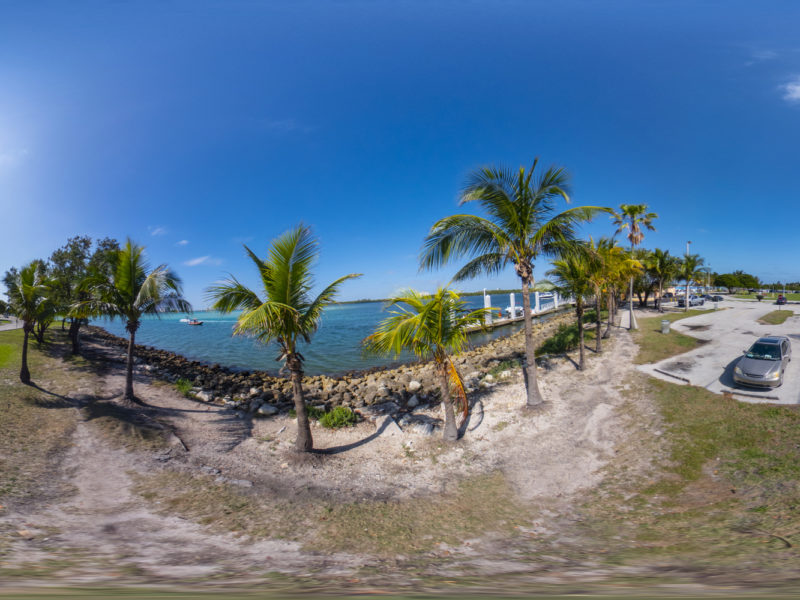 Haulover Park, located in the heart of Miami, is the perfect destination to enjoy outdoor activities and relax in a natural environment. Between natural beauty and recreational offerings, the park is renowned for its beach, great to sunbathers, swimmers, and surfers – perfect for relaxation and aquatic adventures. With lifeguard services, it's a safe family-friendly spot.
Beyond the coastline, Haulover Park features green spaces, picnic areas, and walking or biking trails, making it an ideal haven for nature enthusiasts. Designated fishing areas allow you to cast a line and enjoy tranquility. Haulover Park is also known for its Kite Surfing, where kite enthusiasts showcase their skills.
The park is easily accessible by car, bike, or public transportation. You can also enjoy a scenic view of Haulover Park by taking a boat or helicopter tour! The park often hosts food fairs and sports events. Stay tuned for special events that enhance the visitor experience with cultural and recreational offerings.

Whether you're staying in Miami or exploring from afar, visiting Haulover Park is undoubtedly worthwhile. Regardless of your mean of travel, the journey to Haulover Park is as enjoyable as the destination itself.
Always check the weather conditions before planning outdoor activities. Book your tickets in advance to secure your spot on tours and activities. And don't forget to take pictures!