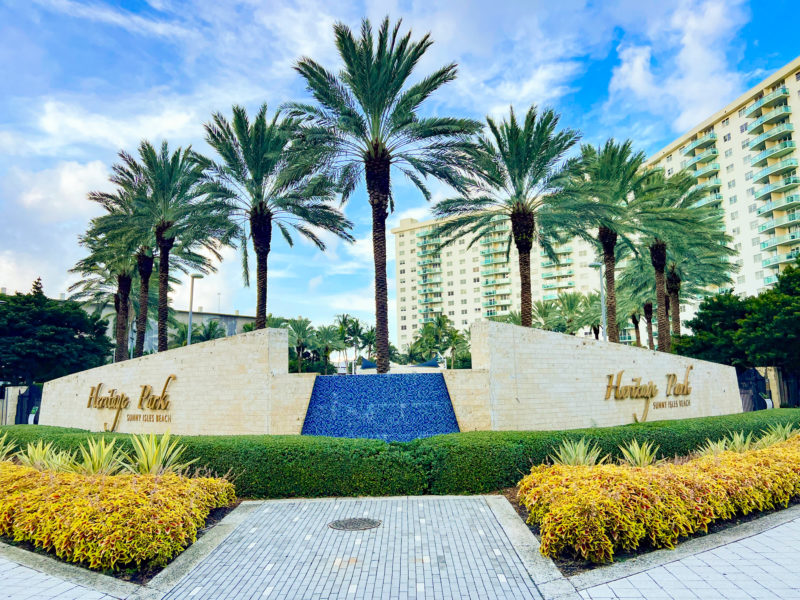 When it comes to planning a family-friendly vacation in Miami, you'll find that Heritage Park perfectly encapsulates relaxation, adventure, and entertainment all in one place – in Sunny Isles Beach. This park offers a playful stop for families seeking a blend of natural beauty and nearby attractions.
Located in the heart of Sunny Isles Beach, Heritage Park offers a tranquil step-away from the bustling city life. This serene green space covers 2.5 acres and is meticulously maintained, making it an ideal destination for families seeking a peaceful moment. The park's lush greenery, beautiful walking paths, and serene atmosphere provide the perfect setting for a leisurely stroll, a family picnic, or simply enjoying a sunny day in Miami.
Heritage Park is designed with families in mind. The park boasts a fantastic children's playground area, equipped with safe play structures where kids can expend their energy while parents relax nearby. Additionally, the park features an outdoor fitness area, providing adults with a chance to stay active while enjoying the refreshing Miami breeze.
One of the standout features of Heritage Park is its proximity to the beautiful beaches of Sunny Isles. Just a short walk away, visitors can enjoy the powdery sands and clear blue waters of the Atlantic Ocean. Families can spend quality time building sandcastles, swimming, or simply unwinding on the beach.
For those who love a good shopping spree, Heritage Park is conveniently located near world-renowned shopping destinations. A short drive away, you'll find the Aventura Mall, offering an extensive range shops, boutiques, and restaurants. Don't forget to explore the mall's interactive art installations and dining options for a complete family outing.

If you're keen on experiencing the picturesque side of Miami, the park is in close proximity to scenic boardwalks that line the coastline. It's a perfect way to immerse yourself in the beauty of Miami's shoreline.
Heritage Park in Sunny Isles Beach is a must-visit destination for families planning a trip to Miami. Its harmonious blend of natural tranquility and nearby attractions makes it fantastic for tourists of all ages. Whether you're strolling through the park's serene landscapes, building sandcastles on the nearby beaches, shopping at world-class malls, or exploring scenic boardwalks, you're sure to create lasting memories for your family.
As you plan your Miami getaway, be sure to include Heritage Park in your itinerary. Create unforgettable family moments against the backdrop of sunny skies, lush greenery, and the inviting waters of Sunny Isles Beach.