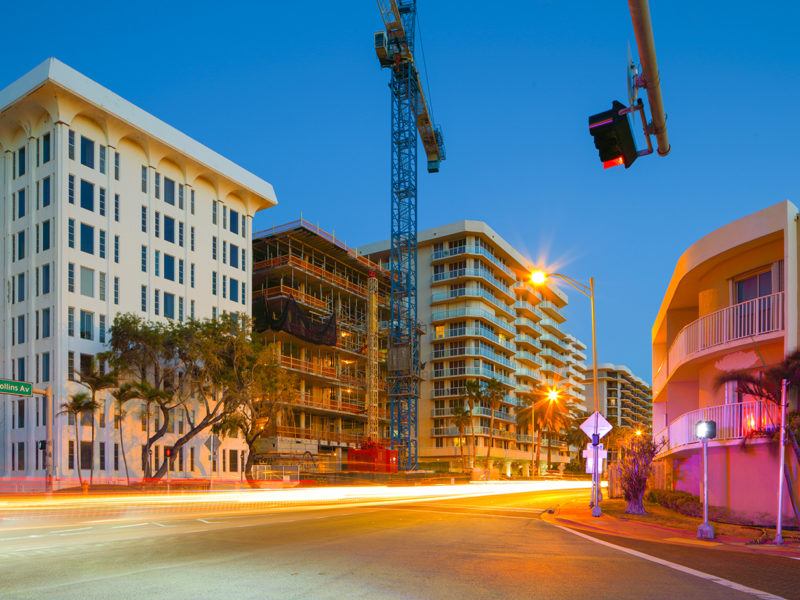 Collins Avenue is a 13 miles long and straight road of Miami Dade Country which runs parallel to the Atlantic Ocean. The road starts from South Pointe Drive at the South End and heads toward Sunny Isles Beach at the North End. Behind the naming of the street, there is a little background story. It is about 6 miles away from Ocean Drive. Before the year 1913, Miami Beach was not connected to the mainland of Biscayne Bay. A developer, named John S. Collins completed the development of a connecting bridge (known as the first bridge) between Biscayne Bay and Miami Beach. After the developer's name, Miami Dade County named the 13 miles long road as Collins Avenue. This 13 miles long road is expected to be driven in 1 and half hours on average. It is also known as State Road A1A if you go through the map. It offers you to see numerous historic Art Deco Buildings while you drive in the Collin's Avenue. Also, it is widely famous as the Miami International Boat Show takes place in the Collin's Avenue each year.
Things to do
Here we cater to you few fascinating things to do in Collin's Avenue which will make your vacation a long-cherished one.
VIP LIV Nightclub Party and Hip Hop VIP Cameo Nightclub Party
Miami offers you to do a party like never before. Go wild, go crazy and go beyond your desire as you set yourself free in the dance zone of the club. Drink to your appetite as much as you want as the bar is unlimited and open. Sparkle up beers, tequila, whiskey, and frozen cocktails. The bar remains open from 10 p.m. to midnight. Brace yourselves up with live music and interactive games. However, you can book online to get entrance for 7 hours which will cost you 99 USD per person for the VIP LIV Nightclub Party and 60 USD per person for the HIP HOP VIP Cameo Nightclub. However, free cancellation policies are not there and demurrage is to be paid as per the rules.

Hop On Hop Off Bus Tours
Visit up to 40 attractive places of Miami Dade Country in a single day through Hop On Hop Off tour services. The tours are offered in an open-top double-decker bus and take you to Miami's dazzling beauties such as Art Deco District, Casa Casuarina (also known as the Versace Mansion), attractions of Little Havana and Downtown Miami, etc. The package is offered at 39 USD and it ends anywhere you wish to disembark in its route. You can also include the Biscayne Bay tour and Miami City Night Tour as per your desire. Both of the tours are offered for a 90 minutes duration.
Miami Duck Tour
This is a recommended thing to do for your kids to enjoy. Visit Miami's landmarks such as Española Way, Lummus Beach, Lincoln Road, Washington Avenue, Biscayne Bay, etc. Your children will love it as the tour guide acts comedy and teaches you the tidbits of Miami. Also, you get to see the living villas of numerous celebrities. It will cost you around 40 USD per person.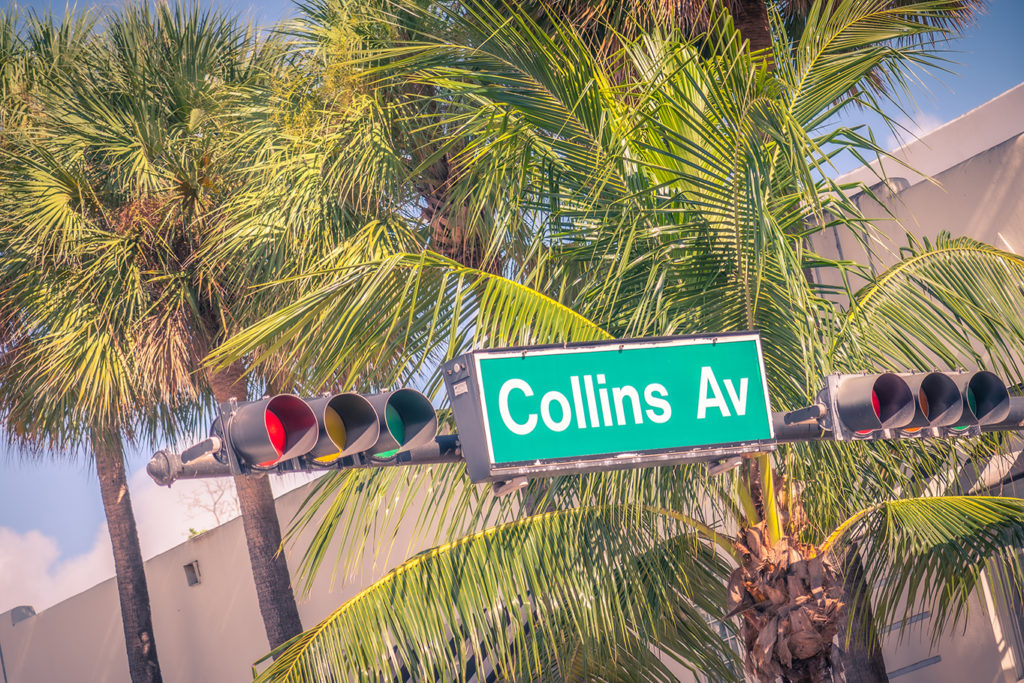 Segway and bike tours
Tourists find it fascinating to join the Segway and bike tours. You can rent bikes and explore the Collins Avenue and visit Historic Art Deco Buildings either by yourself or in a group. However, you can choose to tour other routes from Collins Avenue as well as per your desire. However, bike renting starts from 4.5 USD for 30 Minutes duration to 24 USD for a full day.
Nightlife at Collins Avenue
Collins Avenue is more charming in its nightlife. Numerous bars, nightclubs, lounges, and hotels keep Collins Avenue awake all night. Other than LIV and Cameo; Candlebar, Mynt Lounge, FDR lounge, Mansion, etc. welcome its tourists to get a glimpse of glamorous and dazzling nightlife in Miami.
Also, you can enjoy your time at America's Orchestral Academy which is known as the New World Symphony. Amaze yourself with the musical art and concerts of famous musicians from Monday to Friday. The show goes on from 10 a.m. to 5 p.m. Moreover, you can acquaint yourself with the Spanish Culture in the Espanola Way. It is a historic street in between 14th and 15th street of Miami Beach. Watch your favorite music bands play at the Fillmore Miami Beach at the Jackie Gleason Theatre.
Shopping
Collin's Avenue is unrivaled when it comes to shopping in Miami Dade Country. A lot of reputed brand showrooms such as Aldo Shoes, Armani Exchange, Banana Republic, Dash, Steve Madden, GAP, Adidas, Levi's, Puma, Ralph Lauren, Sisley, Tommy Hilfiger, Victoria's Secret, ZARA, etc. are available at Lincoln's Road Mall at Collin's Avenue. Other reputed shopping places are Faena Bazaar, Fifth and Alton, Just Brands Miami, BalHarbour Shops, Fontainebleau Shops, etc.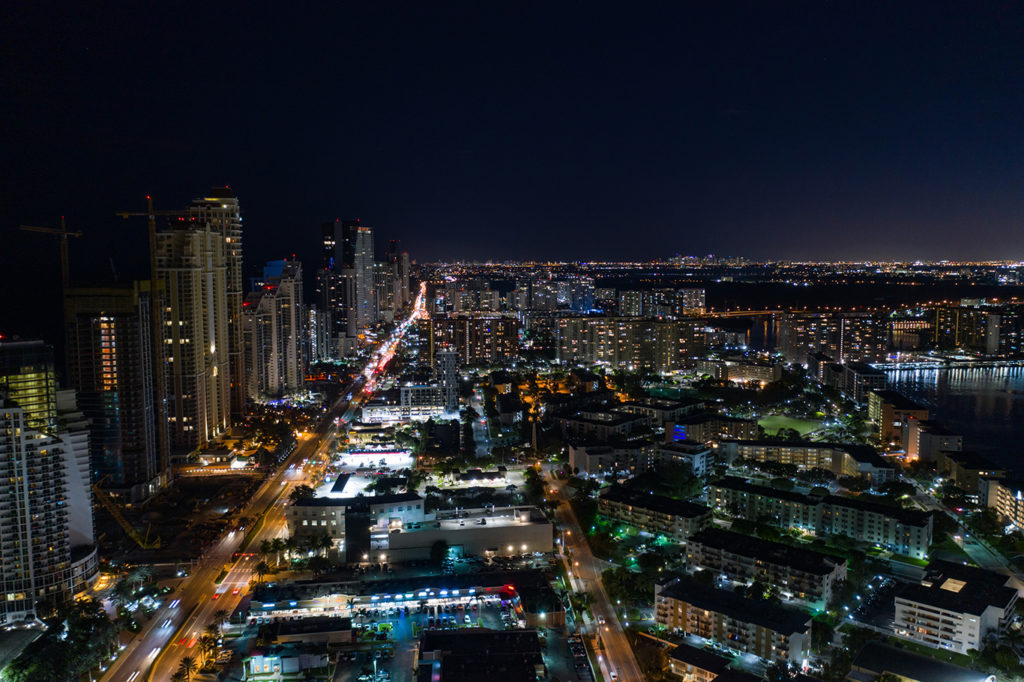 Restaurants
A lot of mouth-watering food shops and restaurant are available at the Collins's Avenue. The followings are the few famous ones.
Norman's Tavern: Good for burger lovers.
Les Moulins La Fayette: Famous for delicious pastries.
Pizza Bar: Pizza lover's heaven.
La Provence: Taste coffee here.
Rosetta Bakery: famous for Italian cuisines.
Bella Cuba: best for Cuban dishes but also offers Latin and Caribbean cuisines.
Sbarro: Taste Italian pizza delights and other fast food items.
Casa Tua: Taste special tea here.
The Rum Line: You can taste the best Pina Colada here.
Liquor Lounge: It is open up to 5 a.m. Drinker's heaven.
HaagenDazs: Famous for extremely delicious ice creams.
And a lot more to be highlighted none of which can be spared.
Collin's Avenue is the liveliest area of Miami Dade Country. History, art, music, shops, Food and bars, traditions, parks and the glamorous South Beach – everything is present in this amazing avenue to its best resolute. Colorful and lively atmosphere, hundreds of attractive places to explore, to see the unseen and what not! Spending a day here will always be an ever-lasting memory of your tour at Miami Dade Country.