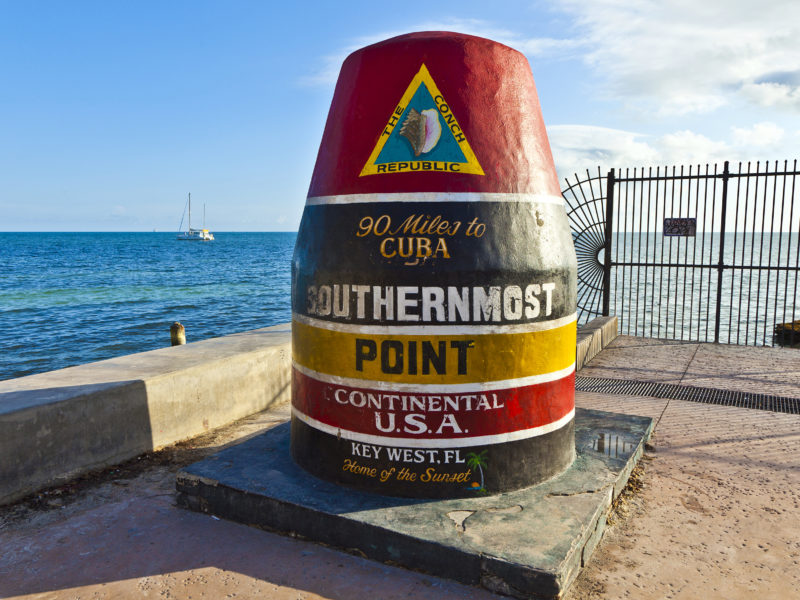 Key West is the island city of the southernmost point of Florida with crystal clear water and it is famous for a wide variety of water sports activities, scenic beauty, and lively nightlife. A trip to Key West is always adventurous because of the outdoor activities that are offered on the Island of crystal clear water.
Best time to visit Key West
While planning to visit any island, it is better to avoid the rainy season. So the best time to visit Key West in the spring which includes the months of March, April, and May. At that time the Ocean remains calm and you can enjoy all the water activities. However, you should also avoid Hurricane Season which is from June to November every year.
How to go there
The easy way to go to the Key West is by bus which takes around four hours to reach there. You can also drive by yourself. On the other hand, you can go there with ferries or by boat ride from private operators which are available from Miami. This takes around three to four hours through the sea path. You will enjoy breathtaking scenery throughout your journey.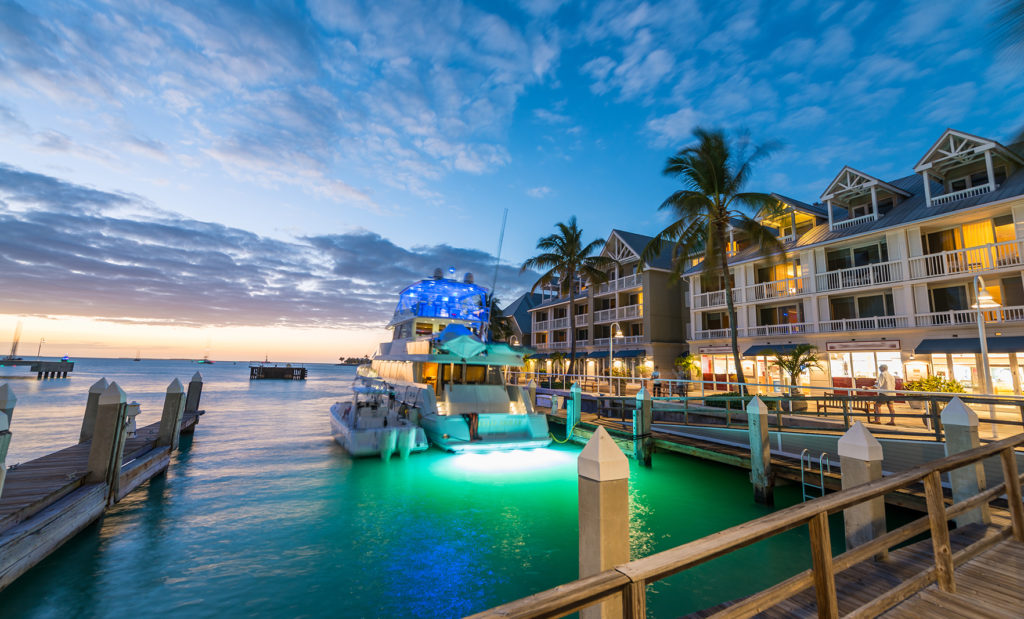 Beaches of Key West
In this small island city if you are in search of sandy beaches for relaxation you will find almost five beaches which will offer you a lot of activities to refresh your mind.
The beaches of Key West
Dry Tortugas and Fort Jefferson
Fort Zachary Taylor
Higgs Beach
Smathers Beach
Bahia Honda State Park
Dry Tortugas and Fort Jefferson: Unlike the other beaches this beach contains the ancient Civil war fortress Fort Jefferson and the prisoners of the war were kept in that fortress. This beach is also famous for its ecosystem. You need to go there by ferry as the beach is in a remote area. You can also go there by air. After going there you will find a lot of water activities to do like kayaking, snorkeling and you can swim as well.

Fort Zachary Taylor: This beach is often considered as the best beach of Key West. With crystal clear water this beach provides a lot of water activities with a nice view of beautiful marine life. You will also find a café near the beach.
Higgs Beach: This beach is located in the old town, at the end of Reynolds Street. This beach also offers water activities along with some other outdoor activities. It also contains a dog park where the entry is free. Moreover, you will find good quality restaurants there.
Smathers Beach: This is the largest beach of key west which is also the priority to most of the visitors. This beach offers a huge list of water and outdoor activities.
Bahia Honda State Park: This park contains two beaches which are Calusa Beach and Sandspur Beach. The beauty of both beaches is eye-catchy.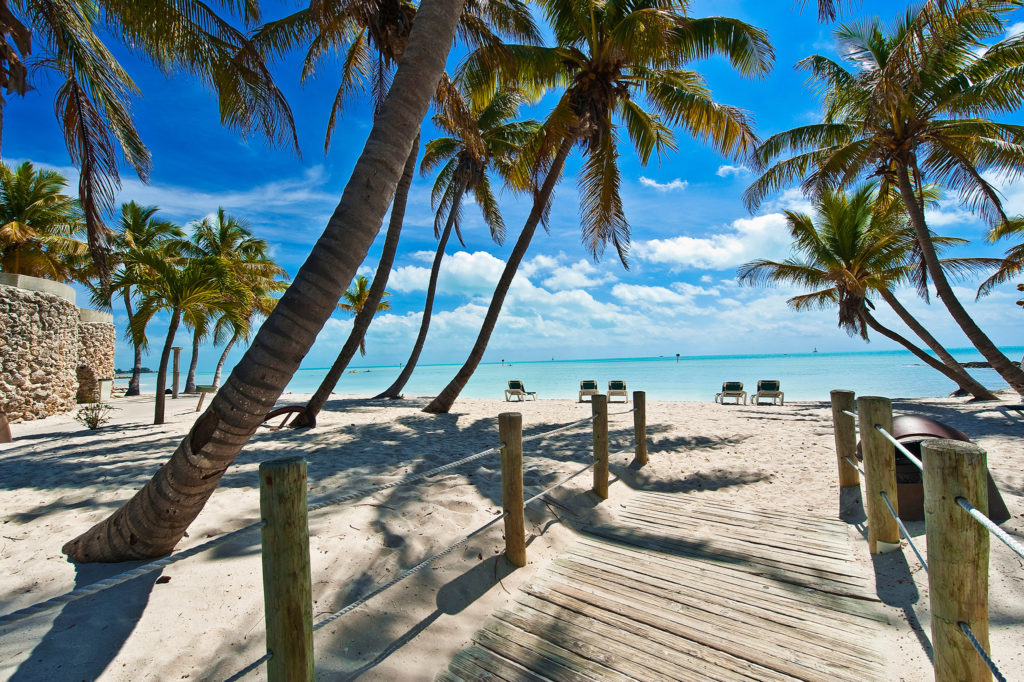 Things to do
Though Key West is a small island, it contains a lot of historical places. If you visit Key West, do not forget to visit these places.
Duval Street: It is the main tourist strip with restaurants and shops to entertain people.
Ernest Hemingway Home and Museum: The home of the legendary author Ernest Hemingway who bought this Spanish colonial house for himself.
Key West Butterfly and Natural Conservatory: It contains around fifty species of butterflies and twenty species of exotic birds. You can walk among these.
Mallory Squire: Once it was a warehouse area but gradually became the sunset seeing place.
Dry Tortugas National Park: It is one of the most beautiful places containing parks, beaches, and history.
Mel Fisher Maritime Museum: It is a renowned place where you can hear the story of diver Mel Fisher.
Harry S, Truman Little White House: During World War II it was served as headquarter of the naval command.
Martello Tower: It is a historic museum of Key West.
Audubon House and Gallery: It contains 18th and 19th-century furnishing.
Fort Zachary Taylor State Park: It is renowned for historic attractions.
Oldest House: It provides the elaborated history of the Key West.
Key West aquarium: It is the first opened air aquarium in the US.
Southernmost point
Light House: It contains 88 steps to get the view from 86 feet.
Key West Cemetery: It contains graves of more than 35000 people.
Curry Mansion Inn: It is a very nice and luxurious place to visit.
Besides these historical places visit, you can enjoy a lot of water activities as well as outdoor activities.
Dolphin and Snorkel boat tour
Island boat tour
Snorkel and kayak tour
Fishing
Bike tour.
Play volleyball and different other games.
How to get around in Key West
There are many ways to roam around the city of Key West. Some of the best and comfortable ways to cover all the tourist attractions are discussed here to make your visit more enjoyable and comfortable.
Old town trolley tour: You can take the trolley tour to cover all the places. Trolleys come and go frequently and stop at almost all the tourist attractions places.
Bike or Bus: You can travel the city through the bike. Many companies offer bus service and you can rent one with a guide or without a guide.
Rent a car: To travel the whole city you can rent a car and visit the places more comfortably.
Taxi: Taxi is also an easy way to roam around in the city.
Boat: You can also cruise around by boat and enjoy the scenic beauty lying on the boat at the Ocean.
Key West also offers bus service in different loops. You can also check for them.
Food and dining
There are plenty of places in the Key West to drink and eat. You can choose any one or a few for the variation of taste.
To eat you can choose
Breakfast: Pepe's, Louie's Backyard, Sarabeth's Key West
Buffet: Blue Heaven
Dinner: Latitude's
Coffee: Cuban Coffee Queen
Beer: First Flight Island Restaurant & Brewery, Turtle Kraals or The Half Shell Raw Bar
Nine One Five, Carolin's Café, El Meson De Pepe, Santiago's Bodega are few other popular restaurants of Key West. In some of the places, you will be able to enjoy live music and sunset as well.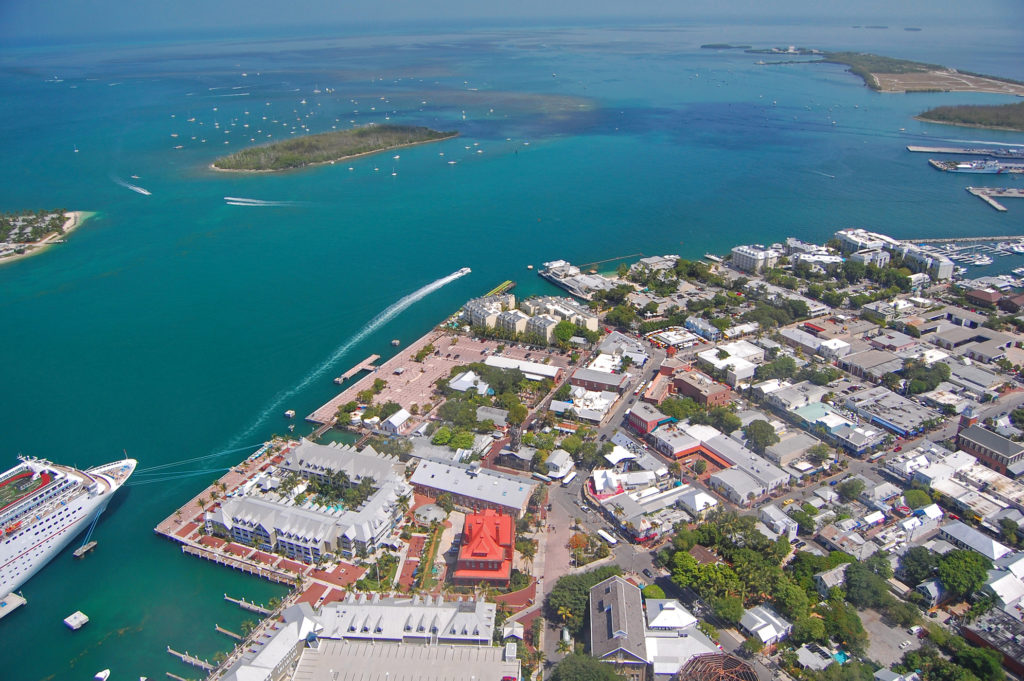 Parking in Key West
You can park both free of cost or at payment in the whole Key West city. The parking charge varies from place to place. Moreover, the minimum cost for parking is $4 per hour.
To sum up, the small city island Kew West is enriched with both history and scenic beauty. Moreover, it is a great place for refreshments and learning.