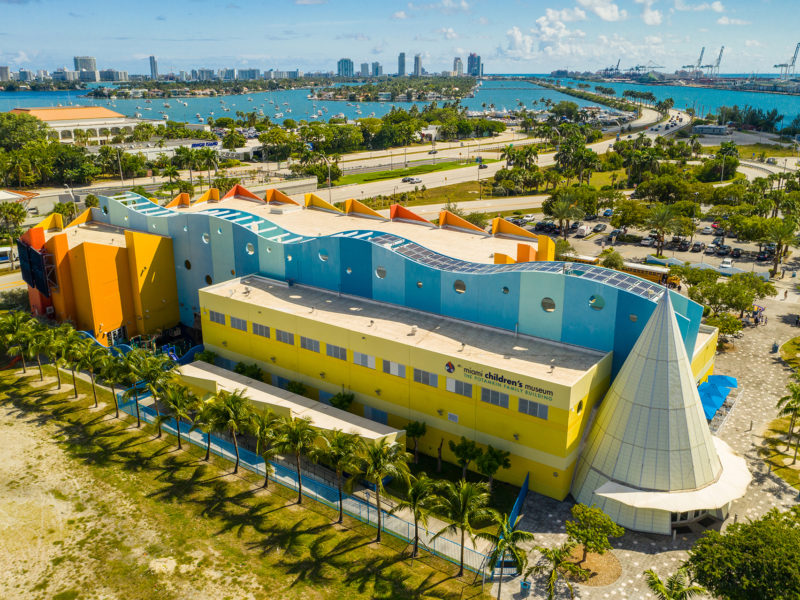 Miami Children's Museum is a nonprofit organization that was founded in 1983 and is located on Watson Island. The initial name of this museum was Miami Youth Museum but in 1997 the name was changed to Miami Children's Museum. The 5,250-meter square area of the museum contains 14 galleries, a preschool classroom, parent and teacher resource center, educational gift shop, an auditorium with 200 seats for guests and a restaurant named Subway. The museum organizes a wide variety of programs such as exhibitions, language classes, art and culture programs and many more.
Visiting hour and entry
Visiting hours of Miami Children's Museum are as follows.
The museum remains open daily from 10 am to 6 pm except for Christmas Day and Thanksgiving Day.
On Christmas day's eve and New Year's eve, the museum closes at 4 p.m.
Additionally, on New Year's day, the museum opens at 12 pm.
To get entrance into the museum there are different pay scales for different people.
General admission $22
Florida resident $15 but they need to bring the valid Florida ID.
The entry is complimentary for children under 1 year.
Member's entry is complimentary.
For U.S military and veterans the entry fee is $11 is up to 4 persons.
For security and safety purpose the museum authority doesn't allow children without adults or adults without children. You can also buy tickets online from their website. Click here.

What to do in the Museum
There are a lot of things to do in the museum for the children where they can experience a wide variety of things.
All about art: Children will experience here about the six elements of color that are space, form, color, texture, line, and shape.
Bank: This place will teach children about the importance of earning, spending and saving. Additionally, it will teach them some essential but simple mathematics.
Castle of dreams: It is a small castle made with sand and glass which will give children an imagination of dream castle.
Construction zone: Children will be introduced with different construction elements along with a site and the process of how it is built.
Cruise ship: Children will be introduced with a cruise ship model and they will be given a small ship model to make a ship alike through lego.
Glass lab: Visitors will be introduced with sandblasting and children can develop different decorative pieces with glass.
Health and wellness center: In order to testify Children's stamina they are introduced to different games.
Mt. MichiMu: This is a rock climbing wall where children can experience climbing and can compete with each other.
Multi-sensory room: This place is made especially for children with autism, sensory disorder and development delays.
Music Makers Studio: Children can explore different musical instruments and experience how sounds are made.
My Green Home: This introduces your child with renewable energy technology and about our planet which is a must-know thing for them.
Ocean Odyssey: This is a living marine tank where sea environment is displayed through the observance of sea creatures and coral, seagrass and mangrove.
Outdoor Exhibits: It is decorated like a playground park for the children.
Pet Central: This place enables children to understand the responsibilities of a pet animal.
Port of Miami: Port of Miami enlightens children about the process of export and import and other shipping activities that are done in the port.
Safety Zone: Through this child can learn about how the police and safety units run together. Children can dress up with costumes and do some activities that are done by the safety unit which is quite encouraging.
Sketch Aquarium: A virtual painted aquarium where the paints become animated and give them the experience of underwater adventure.
South Florida and Me: Children can explore the whole of Florida in one room with the help of this museum.
Super Market: Through these children can get acquainted with supermarket buying and selling experience. They have a seafood section, bakery, dairy production, shopping cart, and payment counter as well. Through this children can learn juice making process.
Traveling Exhibit: Here people will learn about making everyday objects.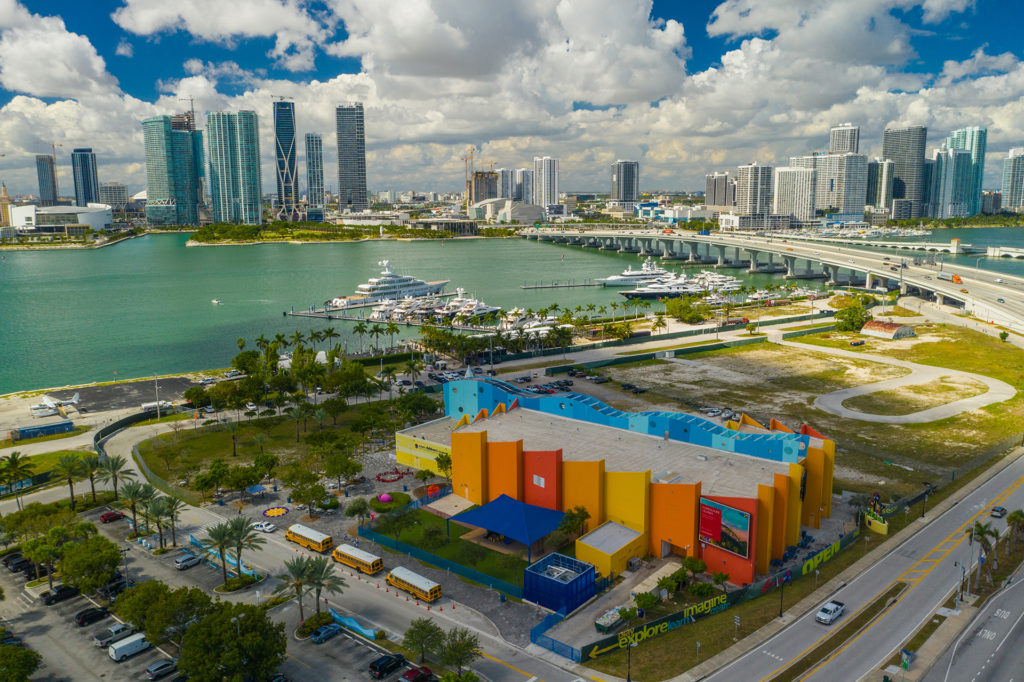 How to get there
You can reach there by taxi, Uber, rental cars or bus. For public transportation, you can visit here. It provides service to all the four routes C, K, M, and S.
Parking
Miami parking authority provides a parking facility on the east side of the children's museum and the rate is $2 per hour. It is open seven days a week.
Food facility
You can take lunch at a Subway restaurant which is inside the museum. Also, there are many restaurants outside nearby the museum.
Event Calendar
Different events take place at different times of the month and year. If you want to catch any you need to visit their website for the event calendar. There are also weekly programs for the museum. You will find the events around one month earlier so that you can plan your visit accordingly with your child.
Gift Shop
There is a gift shop own by the museum authority. The name of the shop is Gloria Martin Educational Gift Shop. It contains toys for all children of any age accordingly. It is located at the entrance of the museum. It is open from 10 am to 6 pm every day and it remains closed on Thanksgiving Day and Christmas day.
Parties and events
The museum authority gives different floors on rent for birthday parties and corporate or family events on Saturdays and Sundays. The price range is different for different places. You can choose any of them depending on your choice.
Lastly, it can be said that the Miami Children's Museum is very nice and a must-visit place with your child. Moreover, it will give your child a full day refreshment with a lot of things to learn.