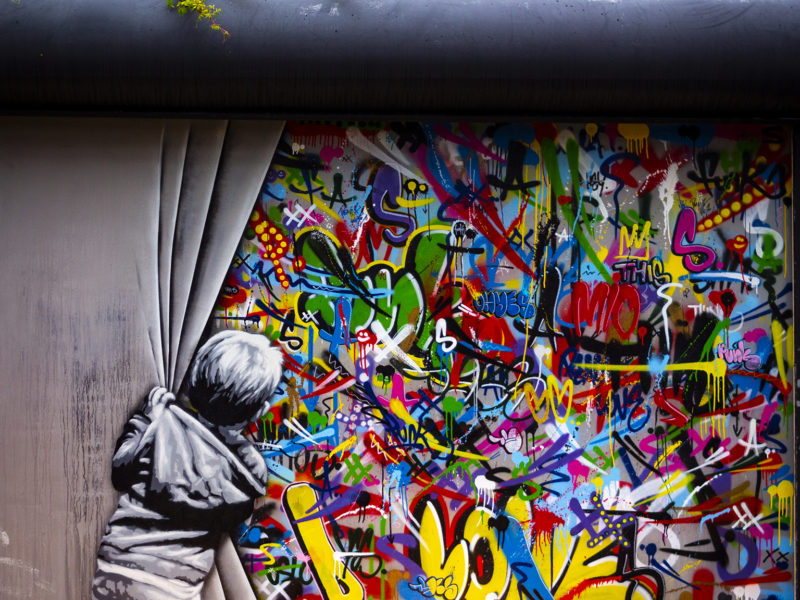 Wynwood walls are an eye-dazzling and charismatic open-air art exhibit of permanent nature located at the Wynwood neighborhood of Miami in Florida. These art installations are flourished on eccentric murals as well as graffiti arts and are created by some of the world's most renowned artists. It is also known as the Museum of the Streets. While visiting Wynwood Walls, you will not only see eye-dazzling and astonishing master art pieces but also you will find yourself adorned in the midst of these mind-boggling art heritage. It is a highly recommended and must-visit place for the tourists in Miami and its charm has never been reduced. Visitors find themselves enchanted and delighted while visiting the unconventional art attractions of Wynwood walls. Spectacular life-sized murals, fascinating graffiti quotes, and abstract paintings will give you a great experience of a lifetime. Sometimes, these walls are not only a painting. The breathtaking murals and vibrant art pieces have also the power to express many unuttered words behind themselves that they speak within through their appearances and delivers strong messages to the world as well. You can take as many pictures as you can with these great loving arts.
History and Present
Tony Goldman, owner of Goldman Properties was a real estate developer who had passion and enthusiasm towards arts and culture. He envisioned developing Wynwood district of South Beach in Miami. Goldman's son, Joey discovered the warehouse district in 2005 and convinced the family to purchase the six buildings that compose Wynwood Walls in 2007. Thereafter, a restaurant, currently known as Wynwood Kitchen and Bar was inaugurated following a coffee shop (Joey's Italian café) named after Goldman's son- Joey. Creative thinker Mr. Tony Goldmanthen envisioned turning the Wynwood neighborhood into cultural heritage. Keeping Art Basel 2009 in front, he plotted an open-air art show and exhibition which gave life to the Wynwood neighborhood. Since then, every year Wynwood walls endeavors focusing to expand its breadth and create scopes for unknown artists to exhibit their talents. Each year, selected international artists that range from traditional old school graffiti artists up to newer innovators have created dazzling and spectacular artwork for the Wynwood Walls. The Wynwood Walls astoundingly have radically transformed and revolutionized the city of Wynwood into one of the world's hippest and sassy neighborhoods with a number of above seventy fascinating art galleries and museums in a few number city blocks. In 2010, 176 feet of roll-up storefront gates Wynwood Doors were added in the adjacent. Recently the Wynwood Walls Garden which is an open green space was included in the space and five lucrative murals were inducted in the garden.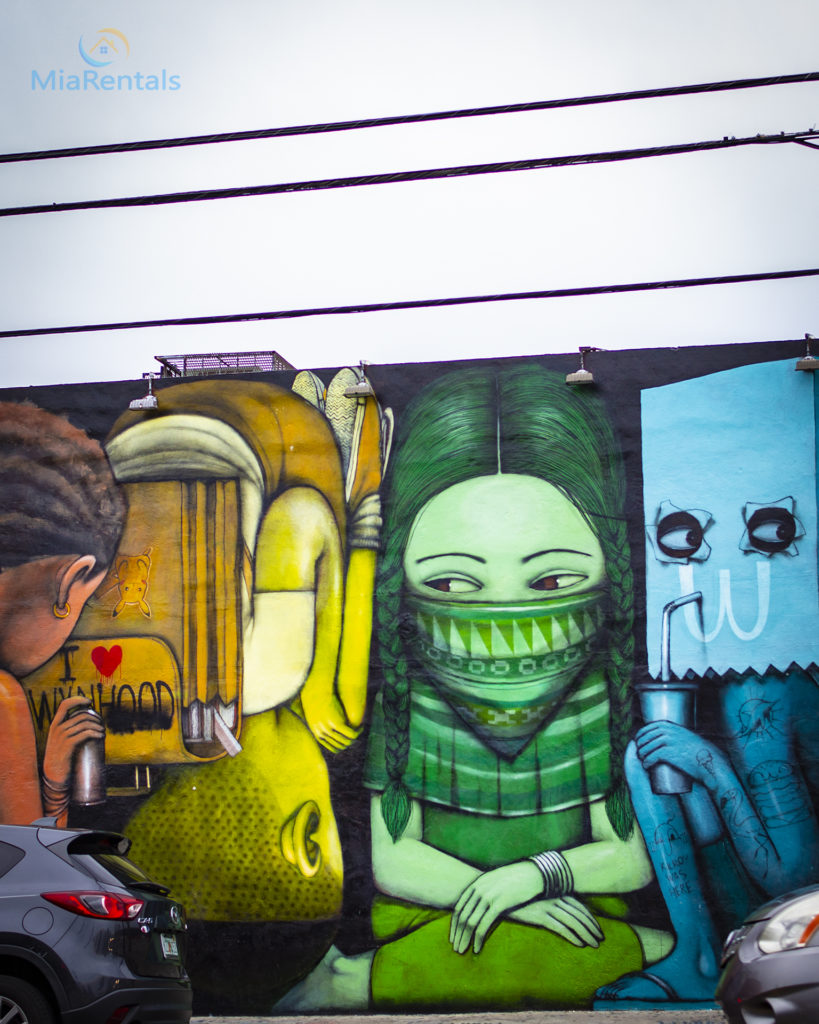 Location
The Wynwood Walls are located at 2520 Northwest 2nd Avenue of Miami in Florida.
Visiting Hours
The Wynwood walls remain open every day of the week. The visiting hours start from 1030 hrs every day and the visiting hour is limited up to 1200 hrs on Friday and Saturday. The followings are the visiting hours of Wynwood Walls.
Monday 10:30 AM – 11:30 PM
Tuesday 10:30 AM – 11:30 PM
Wednesday 10:30 AM – 11:30 PM
Thursday 10:30 AM – 11:30 PM
Friday 10:30 AM – 12:00 AM
Saturday 10:30 AM – 12:00 AM
Sunday 10:30 AM – 8:00 PM
However, on the second Saturday of each month, the Wynwood art walk takes place to continue up to midnight. During the whole time, you can get to see street performances and music. To make it more appealing there are quite a number of food trucks where you can fill your stomach with loads of delicious foods.

How to Get Here
If you have a personal vehicle you can drive straight to 2520 Northwest 2nd Avenue. Otherwise, you can hire rental bikes that are widely available in Miami. Also, you can easily board on the Hop On Hop Off bus and get dropped at Wynwood Art District. It has online booking facilities and if you want to cancel the booking you have to do it 24 hours in advance.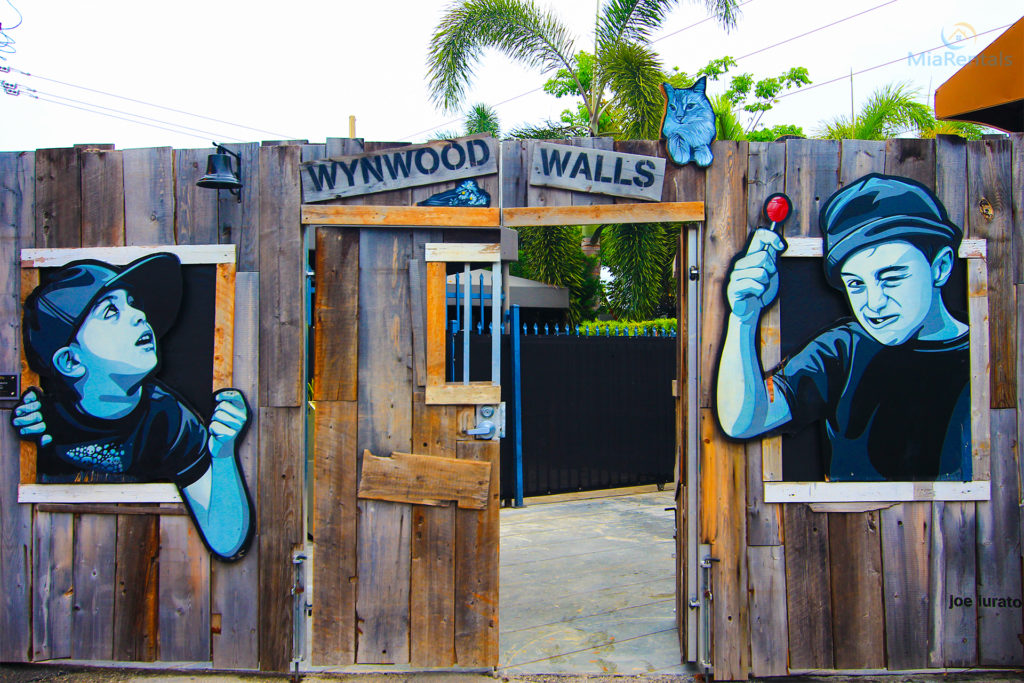 Entry Fee
Wynwood walls are pedestrian-friendly and it is free to its visitors. Only you have to come as per the listed timings. However, if you want to hire a guide to get more insights then it may cost 20-22 USD per person for one hour.
Parking
There is no fixed parking place for the visitors but you can easily park your vehicle on the street. However, it is not free. You have to follow the instructions that are displayed there. To pay the parking fee you can download the app "pay by phone" and make the payment easily. The rate for parking is 3 USD per hour.
Restaurants
If you feel hungry then you can explore the Wynwood Kitchen and Bar where you can taste various ranges of cuisine. You will also get drinks, cocktails, and beers. Coffee lovers can also have the taste of Italian coffee at Joey's. Both of them are surrounded by astounding art pieces and dazzling sculptures. You can also move to Wynwood Diner, KYU, GK Bistronomie, Alter and many more which are available in just a walking distance.
Shopping
If you want to collect souvenirs, gifts or presents, etc. for the close ones then Frangipani is a must-stop place. Graupel, Wynwood Shop, and Marine Layers are recommended boutique shops where you can get the best designs in textile materials in Wynwood.