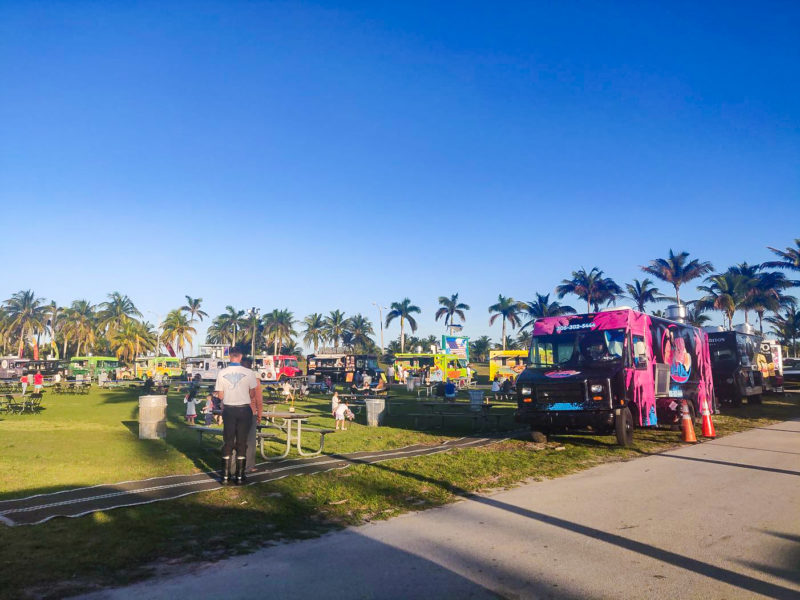 Are you a food lover? Love to try different food most often? Join Miami beaches' food truck festival, the popular food festival of Miami Beach. It is a unique festival in Miami organized by miamifoodtrucksevent.com in Miami Dade Country. This festival is very popular among the people of Miami as every type of local food as well as international foods are available in one place on purchase. On the other hand, tourists from different places do not need to go here and there to taste the local foods of Miami.
Location and time:
Though Food truck festivals are organized in different places of Florida, in Miami Beach it takes place in the Haulover Park of Collins Avenue. Additionally, you can join this festival every Tuesday from 5 pm to 9.30 pm.
Entry:
Entry in this festival is totally free. You do not need to get bothered for the purchase of tickets. On the other hand, to tase any kind of food, you need to pay.
Types of food you may get there:
A wide variety of food options at a great price are available at this food truck festival. The organizer brings one of the best food trucks to this event. To give an idea about the types of food you will get at this festival are given below.
Grilled cheese
American
Mexican
Italian
Belgium
Japanese
Seafood
Argentinian
Mediterranian
Fresh fruit
Smoothies
Deserts
Moreover, you will find different food trucks containing specific food items like burgers, ice creams, seafood and many more. Just go there and tase a few food items according to your temptation. Additionally, you will get fresh food and all types of food in one place. People who like to taste foods can easily taste several types at a time sitting in one place.

A gathering of family and friends:
The place becomes the gathering place for all types of people on every Tuesday due to this event. You can bring your kids with you to enjoy the events. Along with food, you will also be able to enjoy live music. Different DJs perform in this festival which is a great source of entertainment for this event. There is also a bounce house for kids. Additionally, there are a lot more fun activities for children. So, children will not get bored here. Moreover, You can pass a great time with your friends and family here along with your children.
You will not find a lot of sitting arrangements there. Most of the people have food by standing in front of specific food trucks and it's great fun while you are with your family and friends.
The food truck festival is the event where you will find the type of food that meets the needs of your taste. During this festival, you will feel like you are in a world of unique food trucks. Hence, Tuesdays are really considered as events for food lovers and they wait for this event for a week most of the time.