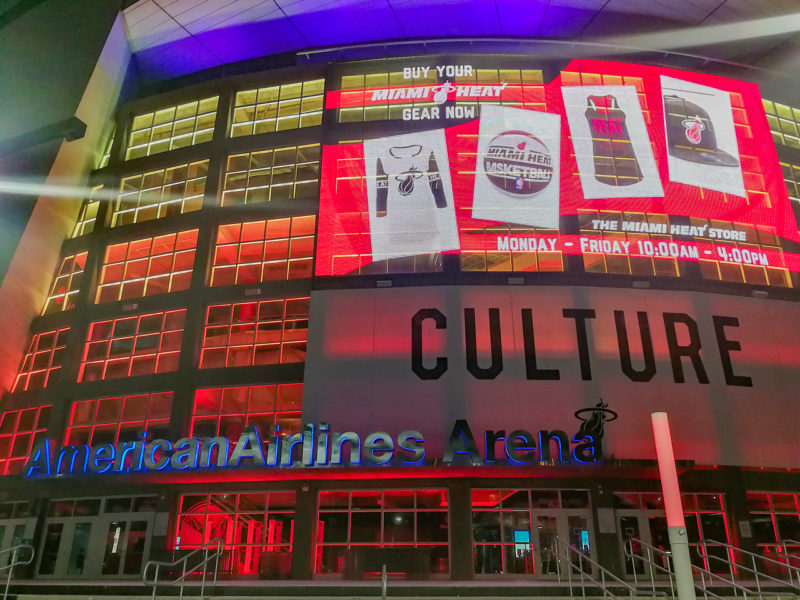 Miami Heat is Miami's furious and flag-bearer team of the National Basketball Association (NBA). The team was launched in the NBA season of 1988 and is continuing to represent Miami with enormous pride and reputation. During 2005 – 2006 seasons the team won its first championship title and won the second championship title in 2011 – 2012 seasons. The team's main rivals are Boston Celtics and New York Knicks. Here are few guidelines regarding buying tickets for the fans of Miami Heat.
The team's home court is located at American Airlines Arena at Biscayne Bay which holds about 20000 person seating capacity.
According to the team's game fixture, tickets are sold both online and physically in the arena.
Basketball enthusiasts can buy tickets from Monday to Friday from 10 a.m. to 4 p.m. Sometimes, during the event days tickets selling are often extended up to the beginning of the match.
If you want to purchase tickets online, you can do it from different ticket selling websites such as https://www.nba.com.
Therefore, you have to collect the tickets from gate no 3 of the American Airlines Arena.
You must have a valid photo id to collect the tickets.
Generally, heat tickets are sold at 15 USD to 92 USD on average.
However, courtside tickets can be costly as high up to 12000 USD.
The doors remain open from 6.30 pm for the viewers.

If you are interested to enjoy a match, buy a ticket and go there which will be a new experience for you to pass a good time watching a quality match of the team.